Learning Custom Blocks Kit (Stencyl)
Loading SWF for the first time...
Hi guys!!!
This is my 4th game by Stencyl, but l made a tutorial about how to use Custom Blocks on Stencyl (later will have video). Download the kit to see more things!!!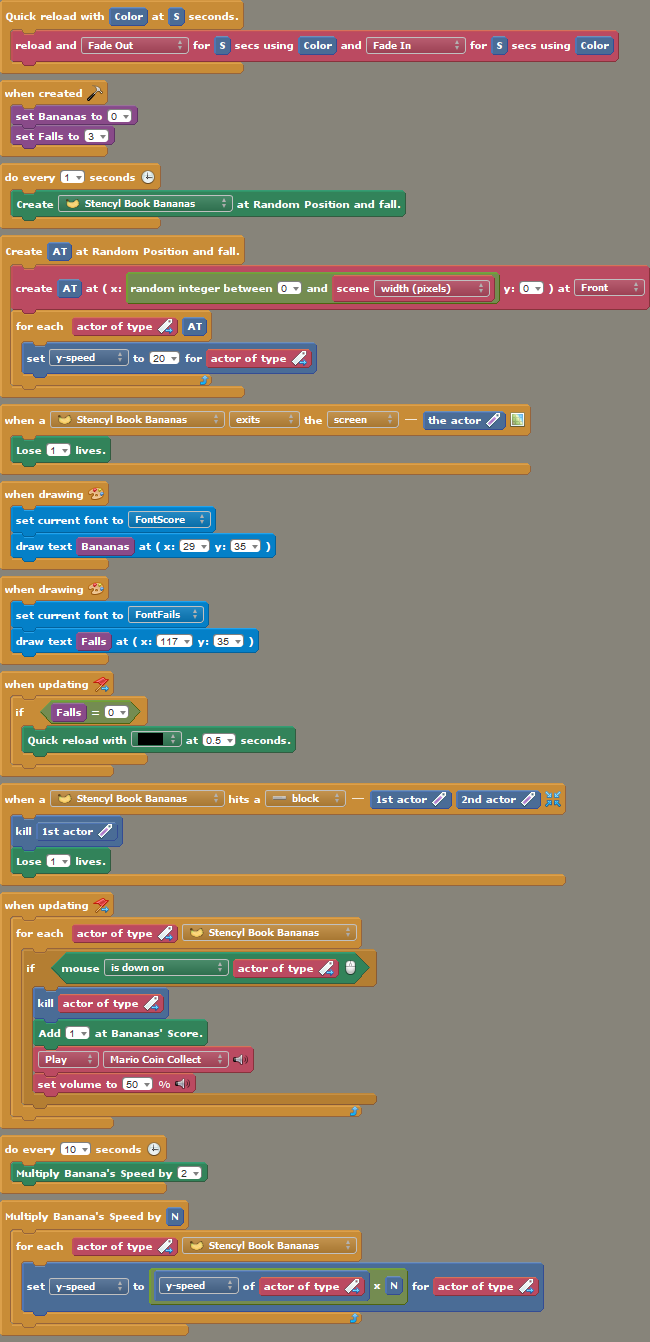 Photo of the code of the Scene only. You can also open it here.

How to play the game:
Click to the bananas to get score. You have only 3 lives. The game gets diffucult sometimes (l'm not gonna tell you why...) If you lose, the game reloads.
- Write your best highscore to the comments.
By Chris24XD
Install instructions
Download the Learning Custom Blocks kit.rar, then extract read the two .txt files to understand how to put this kit to Stencyl.
Download
Download
Learning Custom Blocks kit.rar
2 MB