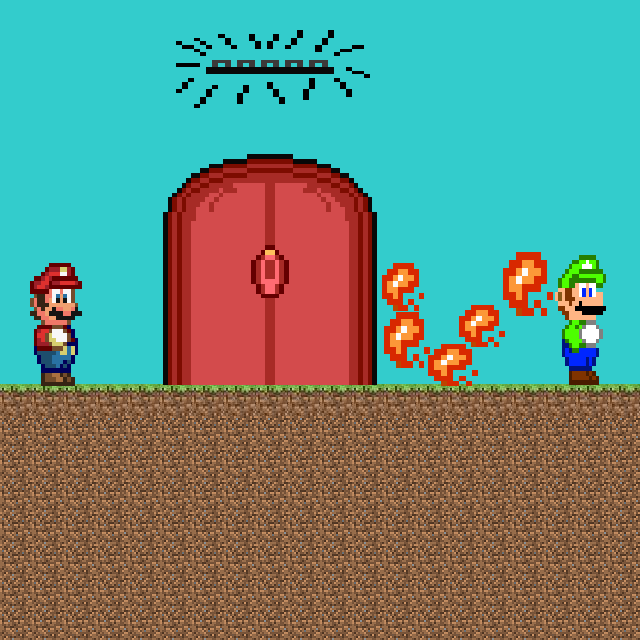 Save Luigi
Loading SWF for the first time...
Hi guys!!!
This is my first game l uploaded.
You can play this with Adobe Flash Player.
Read the ReadMe file.
Also you can read the How to Play ReadMe
Install instructions
Download the Save Luigi.zip and press Extract All then double click to the Save Luigi.swf
Also read the ReadMe file if you want to see how can you play this game to Stencyl.
NOTE: You can download Save Luigi (Completed Edition) with the same way.
OR...
...you can also enable flash player to play on my page
(This help exists on other updates)
Download